From wearable devices and other patient management software, healthcare technology is evolving at a rapid pace. With the upcoming standards required by all electronic health systems at the start of 2023, professionals who expect data to be free and easy to access may be in for a surprise. Innovation in healthcare is an uphill battle, but by managing our expectations more effectively, we can ensure we're ready when these changes happen.
The reality of healthcare data sharing under USCDI
The continued growth of technology in the industry has helped to solve many of the issues that plague access to healthcare in the US. New methods of care are being delivered to consumers, getting them faster access to the medical aid they need. As technology evolves, access to data transparency as well as placing the power of information with patients is key. Professionals need to understand the reality surrounding new innovations and their data storage, sharing and security, especially as new standards come into play.
Currently, there are three standards and laws that healthcare providers need to be aware of:
The 21st Century Cures Act was passed in 2016 and as part of its role in streamlining clinical trials and the advancement of scientific initiatives, it sets standards for sharing data and preventing information blocking within the healthcare industry. It makes data available to those who should have access to it and keeps it secure from those who shouldn't.  However, although it's available, this access to data isn't necessarily free and their APIs (application programming interfaces) often require plenty of skill and knowledge to understand.
HL7 is an interface organization that oversees what various interfaces are required to include and how they should work. It provides rules and protocols that define how health data should be exchanged between different healthcare organizations. The HL7 standard serves as a guideline for the development of software applications that are used to manage medical records and communicate with healthcare providers.
The third version of the USCDI (United States Core Data for Interoperability) standard was finalized in July 2022. Version 4 will be coming into effect in January 2023 and will include the following prioritization of data as reported by a bulletin released by the Office of the National Coordinator for Health Information Technology (ONC):

Represent important additions over previous USCDI versions.
Mitigate health and health care inequities and disparities.
Address the needs of underserved communities.
Address behavioral health integration with primary care and other physical care.
Address public health interoperability needs of reporting, investigation, and emergency response.
Require only modest standards or implementation guide developmental burden.
Require only modest developmental burden on health IT modules.
Create only modest implementation burdens on providers and health systems.
Result in only modest aggregate lift for all new data elements combined.
According to the ONC, USCDI "sets the technical foundation for the access, exchange, and use of electronic health information to support patient care." Under each type of interface, USCDI defines the types of data elements that shall be included. If in the past, for example, one electronic health system may have included insurance records and another may not, now the USCDI sets certain standards that each program must meet.
One thing health providers need to keep in mind is that often when receiving data, a professional can make requests regarding data that needs to be included. Now, if these requests are not part of the standard, this information can come at an additional charge. Smaller providers may feel that anything and everything will be available to them, but really, it's not that simple.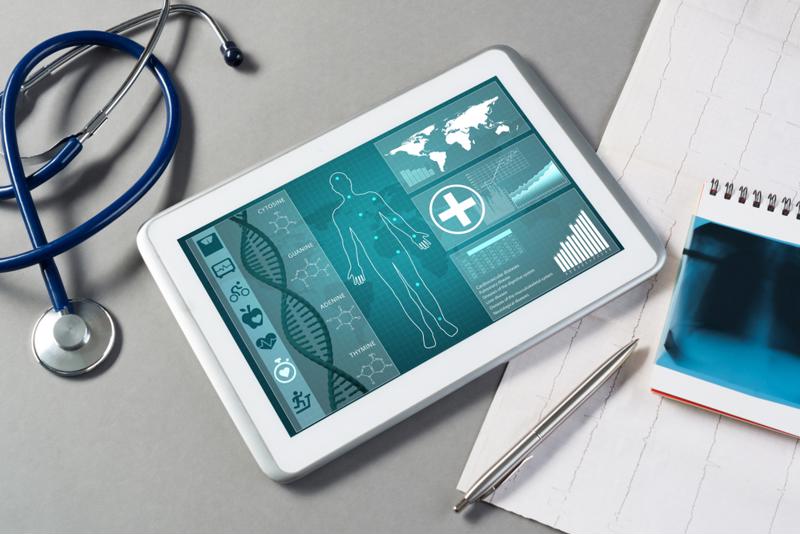 Managing your expectations for better outcomes from data standardization in Healthcare
Most healthcare providers already have software — such as patient portals and smartphone apps — put in place, but as of Jan 1, 2023, they'll need to meet the USDCI standards to be recognized as a certified electronic health record system.
Healthcare information systems are complex, and there can be a lot of expectations when it comes to the functionality each system is supposed to offer. For example, an electronic health care record (EHR) system should be able to manage patient records, provide diagnostic information, and communicate with other healthcare providers. While all of these things are important, they are not always easy to achieve in one software.
Healthcare providers can expect a better way of managing electronic medical systems and ensuring complete patient records. With the USCDI standardization, now when healthcare organizations are passing data more easily, everyone will know what specific information they will receive and the exchange of that data will be more universal. More data will be made available to healthcare professionals at this time, and a proper readiness plan should include a technology partner that can understand and build programs for data sharing within the given API specifications. Providers should also keep Fast Healthcare Interoperability Resources (FHIR), the standard for data formats and their "resources" in mind as they adjust.
Larger healthcare providers, such as hospitals and extensive medical groups, will have staff that can access this data. However, a regular IT staff member likely will not understand the complexity of HL7 files.  To ensure complete compliance, providers of all sizes should put proper systems in place.
How can Tangible Solutions help?
Tangible Solutions is a leading provider of healthcare data integration, providing best-in-class services to healthcare organizations. With a vast understanding of HL7 and other data protocols combined with extensive experience building and supporting data connections, we are ideally suited to help you get the data you need.
Reach out for a conversation with a Tangible Solutions expert today.