Practices that fail to submit the proper reporting data to the Centers for Medicare and Medicaid Services, by the reporting deadline, could face significant financial consequences. However, those that do meet the reporting requirements stand to benefit financially in 2019. Here's everything you need to know about the Quality Payment Program in 2018.
Understanding the Merit-Based Incentive Payment System
Though the program has been around for a few years now, the Merit-Based Incentive Payment System is only now getting up to full speed in 2018. The goals of the program are to improve patient care and patient satisfaction, reduce costs and increase communication between providers. Developed by the Centers for Medicare and Medicaid Services, MIPS features four distinct reporting areas, and it's essential that providers understand their responsibilities regarding each.
Importantly, participation in MIPS is rewarded by CMS with a reimbursement adjustment of up to five percent. However, failure to fully
participate in MIPS could likewise result in a negative payment adjustment of five percent. Practices need to be aware of the type of data they are required to submit and must possess the technology necessary to do so.
Participation in MIPS is measured with a final score, which is composed of weighted values assigned to each reporting area. Before getting into the details, let's take a step back and examine the four primary reporting areas:
Quality Measures
Portion of final score: 50%
This area measures the outcomes of patient care, including treatment results as well as patient experience scores. There are 275 available measures within this category, and practices are required to report on six of their choosing.
Example measure: All-cause hospital readmission
This measure looks at the the readmission rate for Medicare beneficiaries over age 65 who are hospitalized at a short-stay care hospital, then readmitted unexpectedly within 30 days of discharge.
Promoting Interoperability
Portion of final score: 25%
This category focuses on improving interoperability of patient information between certified electronic health records. Specifically, this area is meant to relieve practices of unnecessary administrative burden. Of the category's 22 measures, most practices are required to report on at least nine.
Example measure: Immunization registry reporting
This measure identifies whether or not clinicians submit data and receive forecasts from the public health immunization registry.
Improvement Activities
Portion of final score: 15%
This category attempts to gauge how clinical practices participate in activities that improve each organization's ability to serve its patient population. Within this category, measures are weighted as high-weight or medium-weight. Practices can choose to submit data on two high-weighted activities, one high-weighted and two medium-weighted activities, or four medium-weighted activities. There are 113 measures to choose from.
Example measure: Care transition documentation practice improvements (medium)
In this measure, a practice submits data related to how it carried out patient-centered action plans for the first 30 days after discharge. For instance, calls made to patients after leaving the hospital, or providing patients access to their information.
Cost
Portion of final score: 10%
New in 2018, this category seeks to understand how practices use their resources during a care episode. There are only two measures in the cost category, and all MIPS participants are expected to report on both.
Example measure: Medicare spending per beneficiary
This measure evaluates care givers on their spending efficiency, adjusted for specialties. Specifically, an episode is considered to be the time immediately prior to, during and following a patients stay in a hospital. CMS assesses providers based on their average spend per episode.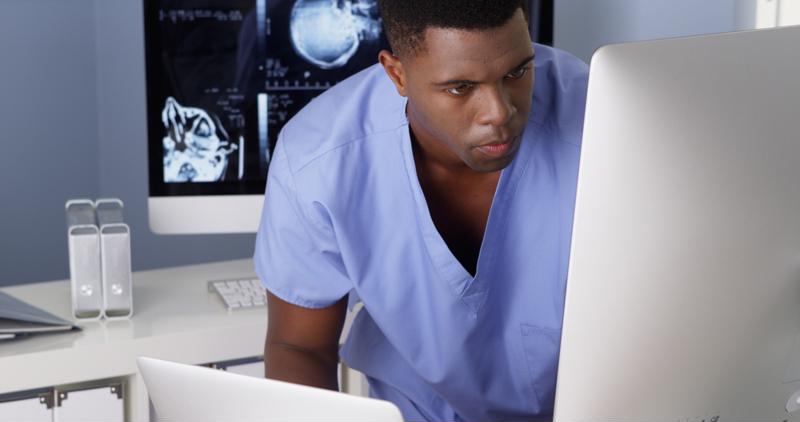 Why practices need to pay close attention to MIPS in 2018
In 2017, practices got a pass when it came to MIPS reporting. Last year, ACOs took on all of the responsibility for reporting to CMS. However, this will not be the case in 2018 and going forward. Essentially, an ACO has a separate contract with CMS, which only covers one of the MIPS reporting areas. Practices are responsible for the rest.
This year, practices should not assume their ACO covers all MIPS reporting responsibilities. Though a small number of ACOs may help their partner practices in collecting and reporting on MIPS data, this is far from common. Practices that have not yet started to collect reporting data must do so before the end of the year, or risk taking a hit to their reimbursements in 2020.
"To avoid penalty, practices must earn at least 15 points."
Practices do not have much time remaining to decide if they want to merely avoid the negative payment penalty or go for the full five percent reward. To avoid the penalty, practices must earn a minimum of 15 points. Each measure carries with it a potential points score, and there are opportunities to earn bonus points. For example, if a measure is labeled as a high priority, it may carry additional points. Meanwhile, small practices – defined as employing between 1 and 15 clinicians – automatically gain five bonus points.
To have the best chance of receiving the full reimbursement adjustment, practices should consider splitting up their efforts among each reporting category. Obviously, quality reporting carries the most weight, so if a practice is unable to participate in each category, quality is the one to choose.
Reporting responsibilities: ACO vs practice
Practices that belong to an accountable care organization are responsible for three reporting categories this year: Improvement Activities, Promoting Interoperability and Cost. Generally, ACOs report on quality metrics, but practices should never assume this to be the case. It's always better to confirm with the ACO which categories it will report on.
Furthermore, practice leaders should inquire how much data the ACO collects, how timely it utilizes the data, and if these services incur an extra fee. With this understanding, practices can move forward and make informed decisions about what they will report in 2018.
MIPS reporting is complicated, but it doesn't have to be a burden on your practice. When you have the right analytic tools for the job, you can meet reporting requirements easily. To learn more, speak with an expert consultant at Tangible Solutions today.